A Different Living Experience
Imagine sitting at your breakfast table reading the morning paper. Outside your window the sun begins to rise over the meadow to bring the day's first light. A deer saunters across your lawn on its way to quench its thirst in the nearby river. A few moments later you begin to plan your day. "Will I take a walk through the private nature area? Maybe I should head over and relax near the river and read a good book." Why not do them all?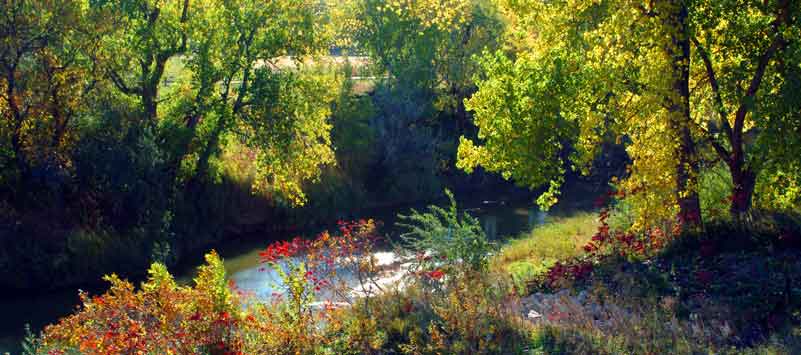 What your imagination has envisioned is Highland Meadows Hamlet, an exclusive residential development at East Magnolia Road and Markley road in Salina. Come visit Highland Meadows, breathe the fresh air and leave your troubles behind. Experience its unique charm and private drives, select your piece of land and build your dream home. Become part of Highland Meadows Hamlet.
Highland Meadows Hamlet is a unique development inspired by the history and landscape of The Highlands in Scotland. Its rolling hills, openness and spacious lots will have you feeling like you're a part of another era. Highland Meadows is truly a refreshing living experience.
As long as you live in Highland Meadows you can expect a private, secure and exclusive community, unlike any other in the Salina area. The Smoky Hill River borders Highland Meadows on the west, Magnolia Road borders to the north, and the land to the south and east is owned by Highland Meadows' developers, Frank and Jeanne Norton family, who plan to keep the integrity and exclusivity of the development intact. This means Highland Meadows will remain private and quiet forever.